SoundAntiques
Plucked Instruments:
Guitars
Lacote: Paris : SOLD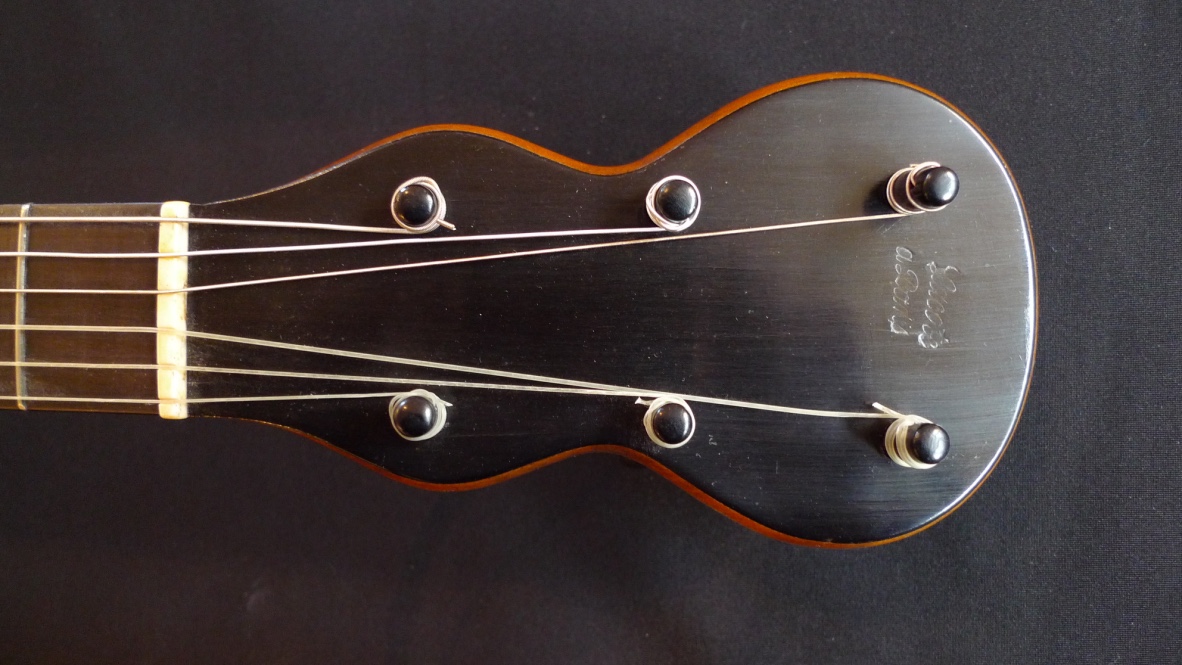 A very good and original Lacote guitar, Paris, c. 1830
Banjo:
Cammeyer 'Vibrante'Banjo: Details HERE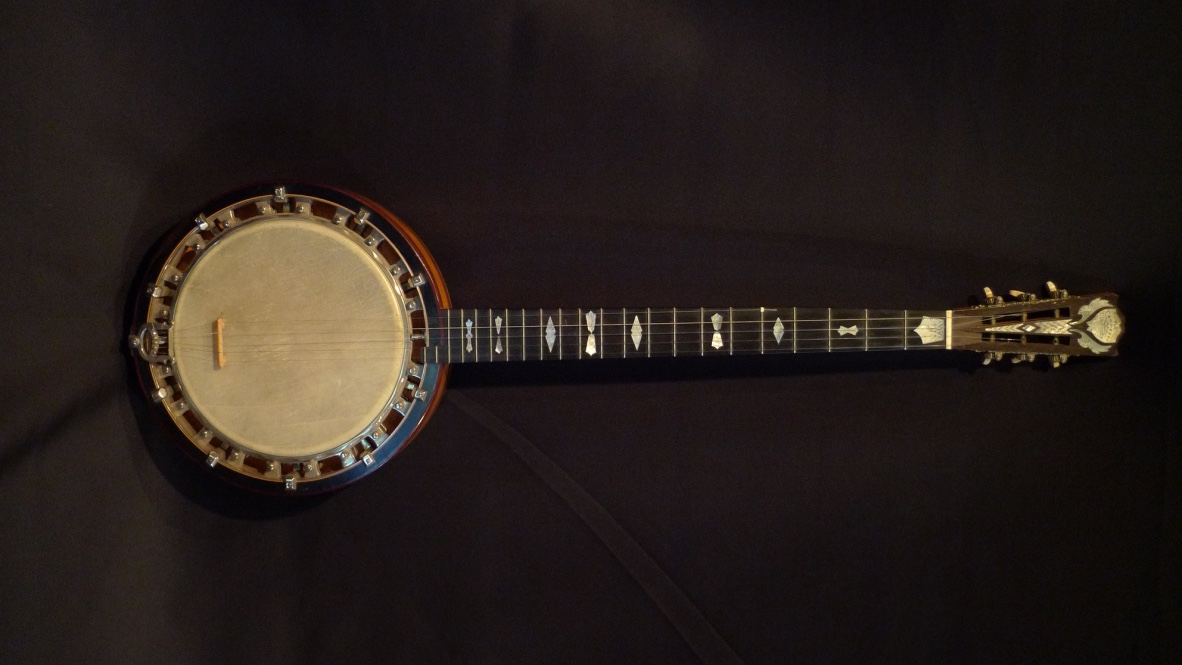 A very good and original Cammeyer 'Vibrante' Banjo, circa 1919
Mandolins: We stock and sell many mandolins, mainly Neopolitan and Roman style, but others also, and we look constantly for good examples by Embergher, Vinaccia, Calace and others: Please contact us if you have a good example to sell.
Egildo Emanuelle, 1911 Details HERE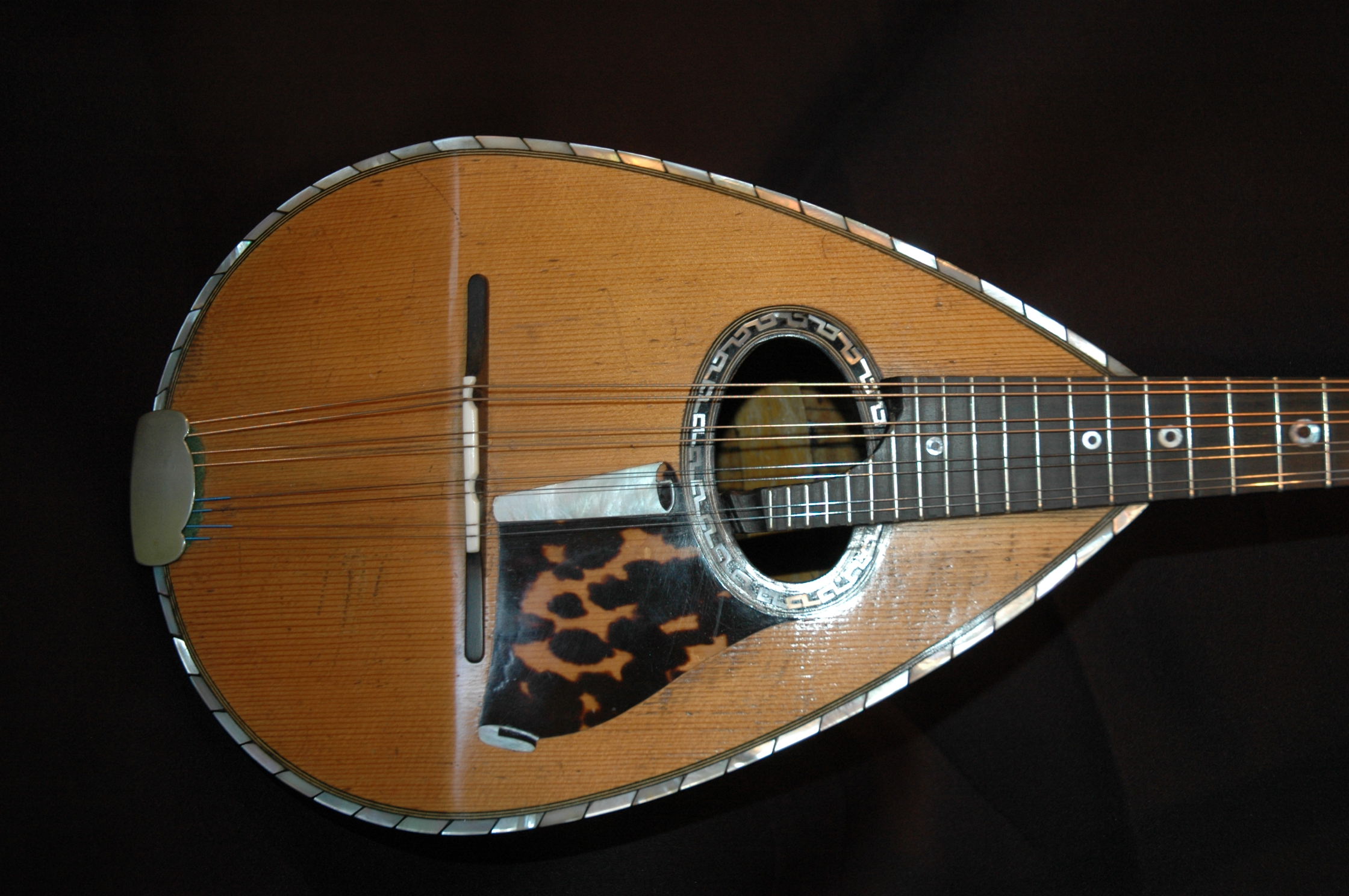 A fine and rare, very original Egildo Emanuelle 'Roman' Mandolin, 1911.
Luigi Embergher, Orchestral model 1, in near perfect original condition, ready to play, with fitted case. Details and photos: here Please enquire
Raffaele Calace , good original condition. Details and photos to follow soon
Calace mandolyra, very original, fluted back, under restoration, nearly completed- Enquire please
Calace Mandolin, 1936, good, under light restoration. Enquire
Unlabelled, probably Vinaccia, fluted maple back, highly decorative, perfect, original late 19th C. Enquire
Kisslinger, highly decorative, good model, with metal inlaid stringing on back. Enquire
Probably an American maker, unlabelled, the most perfect fine tulipwood model, highly decorated, late 19th C. Enquire
Clifford Essex, 1930's, good / exceptional original condition, flat back, very low price, ideal for new player. Enquire, please.
Many others, detailed list to follow- enquire please
Mandolins purchased, especially Embergher.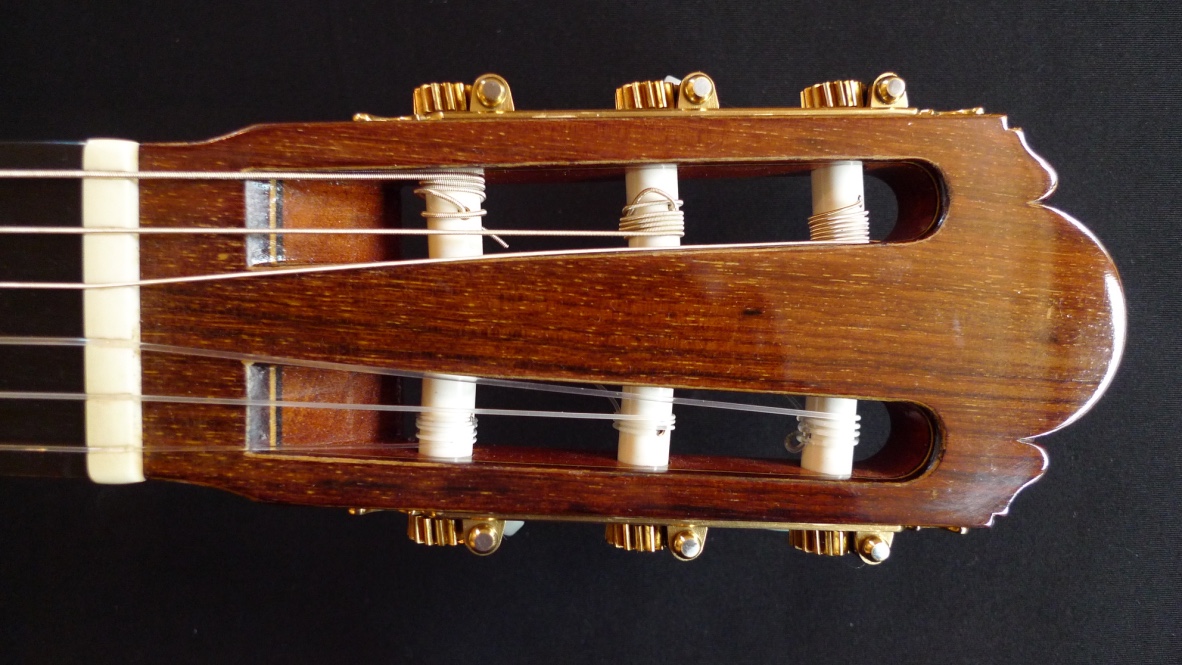 SOLD: A very good and original Fleta guitar, Barcelona, 1970
Recently Sold:
Roman Mandolin by Giacomo Gallessi, Rome, (b.1876): Branded on table, very similar to Embergher model 5 Orchestral
Embergher Mandolin,1920, near perfect, Study Type B
A rare lute by Tom Goff, commissioned and used by Julian Bream for concerts and recordings, dated 1960, with the 'JAB' monogram.
Luigi Embergher mandolin, model 5 Bis
Ceccherini mandolin:
Lacote: double table model, rare.
Panormo: Many examples.
Pons le Jeune:
Chappell, Mirecourt made: enquire
Hauser 2: 1968
Stroh Guitar, 'ultra- rare', (only 3 known)
Torres ( 4 examples), Arias, Garcia, Simplicio, de Frias, Ramirez, Esteso, Hernandez, Bouchet, Fleta, Sanfeliu ( possibly ex-Barrios), Hauser 1( many examples incl ex-Bream), Fernandez, Rubio, Romanillos (incl. the 1973 ex-Bream guitar) : just some of many examples of Spanish and other guitars sold over the last 40 years, too many to mention here.
Ignacio Fleta, 1970. Perfect original example from this maker.
SoundPost: Please visit the main shop site, linked here: SoundPost
Please have a look through the website- hopefully you will find some interesting instruments.
Not all instruments we stock are listed on the site however- so if you do not find what you want, call and ask- we may well have one, or know where to get one and can source for you. We are always pleased to discuss and advise. Opening times and all contact details, directions etc. on our 'Contact' page.