SoundAntiques
Banjo, Cammeyer 'Vibrante'.: A good and very playable Cammeyer 'Vibrante' model. (made circa 1919) Inlaid engraved nameplate on the headplate, and branded to the side of the neck.Serial number, branded into back of headstock: 4919 173. Overall condition extremely good. Vellum perfect, chrome plated fittings perfect, action good. Body veneered in satinwood, with amboyna bands and the back to match. Neck on satinwood, with ebony fingerboard, all original engraved position markers. Tuners all very good, playing scale 69.5 cms. (Original leather case included, which is all there but suffering from much deterioration due to age). A new case can be supplied, if required, but not included in the asking price.

Price: Enquire please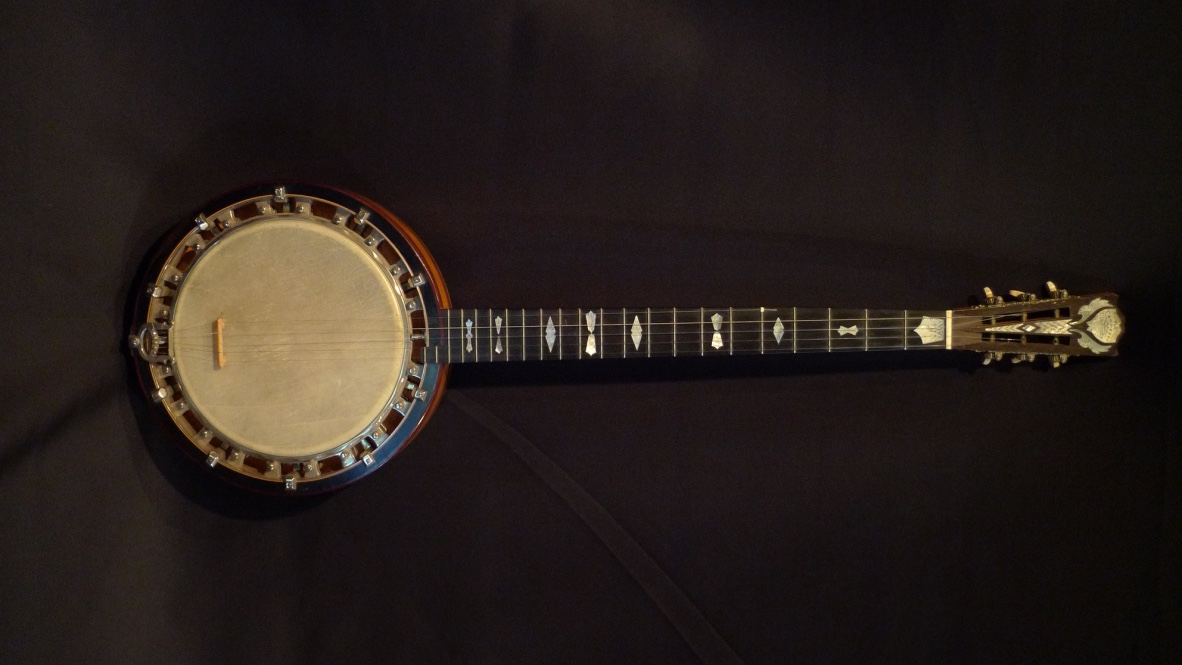 A very good and original Cammeyer 'Vibrante' Banjo, circa 1919
SoundPost: Please visit the main shop site, linked here: SoundPost
Please take a tour through the website- hopefully you will find some interesting instruments.
Not all instruments we stock are listed on the site however- so if you do not find what you want, call and ask- we may well have it, or know where to get it and can source for you. We are always pleased to discuss and advise.
Opening times and all contact details, on our 'Contact' page.