SoundAntiques
Violin Wood:
Viola back, 1 piece. Bosnian maple, mature, at the very least over 25 years old, but in reality much older, it is 'ex David Rubio' stock. David had his own copy carver machine, on which he would rough out the backs prior to finishing the arching by hand. The internal thicknessing and shaping he then did by hand as well. This back is partly shaped on the outside only, so is ready to finish, and carve the inside, do the edge work etc.so a lot of time saved. The wood is of the highest quality, and is only one example of many similar from DR, in stock. The piece for sale here is the one shown. but you could visit my studio by appointment, and choose from dozens of similar pieces, some 1 piece backs, some 2 piece, but all of the highest quality, and ready to use. The price asked below is for the back as shown only, but I can supply matching ribs, neck block and even willow corner blocks and a linings set too, as well as a fine spruce top. ie a full set, priced according to what you choose. This piece will produce a viola of standard size, ie 415 mm, but this can vary by a few mm either way. There is enough wood left to vary the pattern.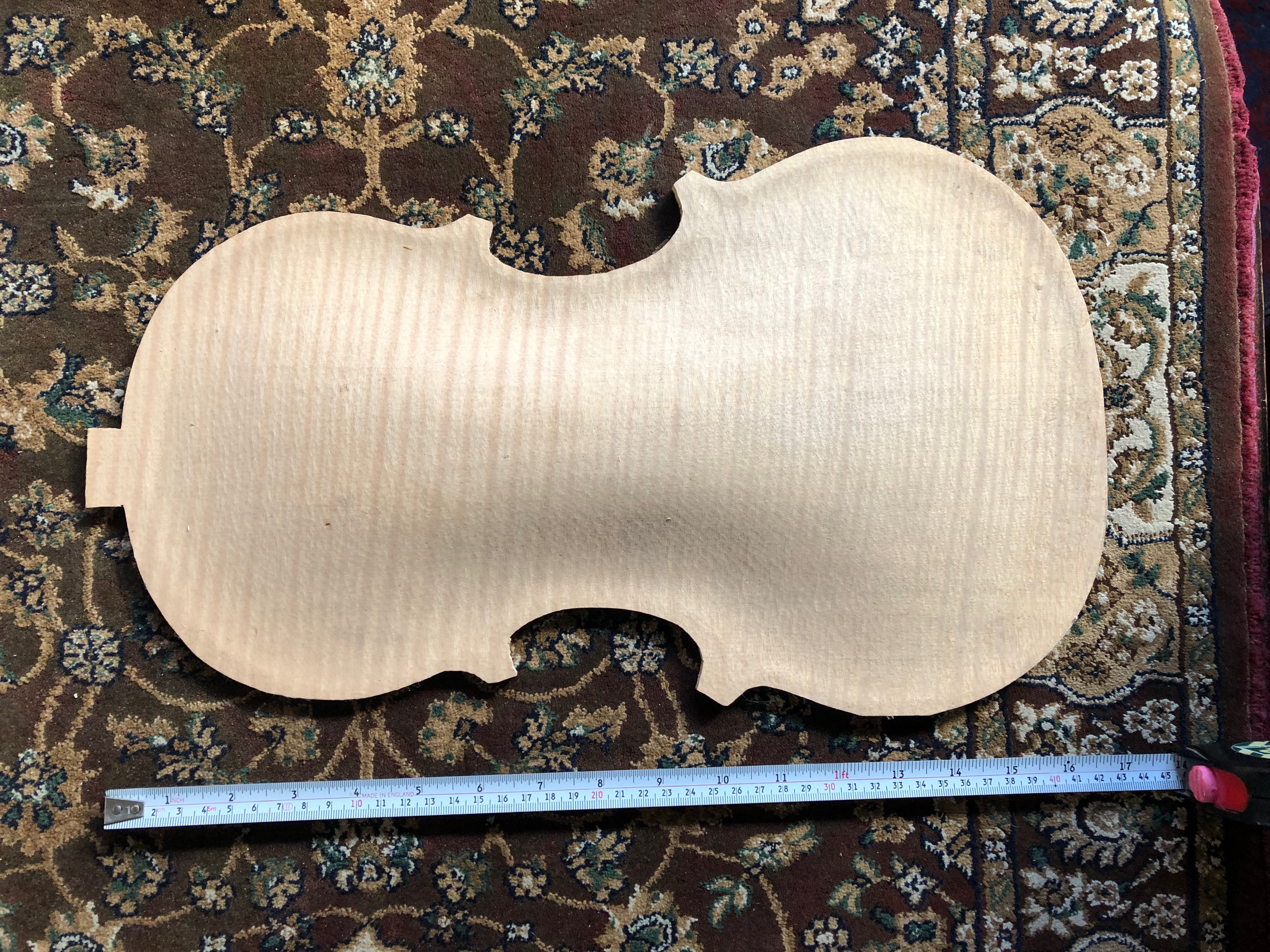 Price: £115 excl.carriage. This is for the back as shown here, only.
Not all instruments we stock are listed on the site however- so if you do not find what you want, call and ask- we may well have it, or might know where to source for you. We are always pleased to discuss and advise.
Opening times and all contact details, directions etc. on our 'Contact' page.