SoundAntiques
Colson Hurdy Gurdy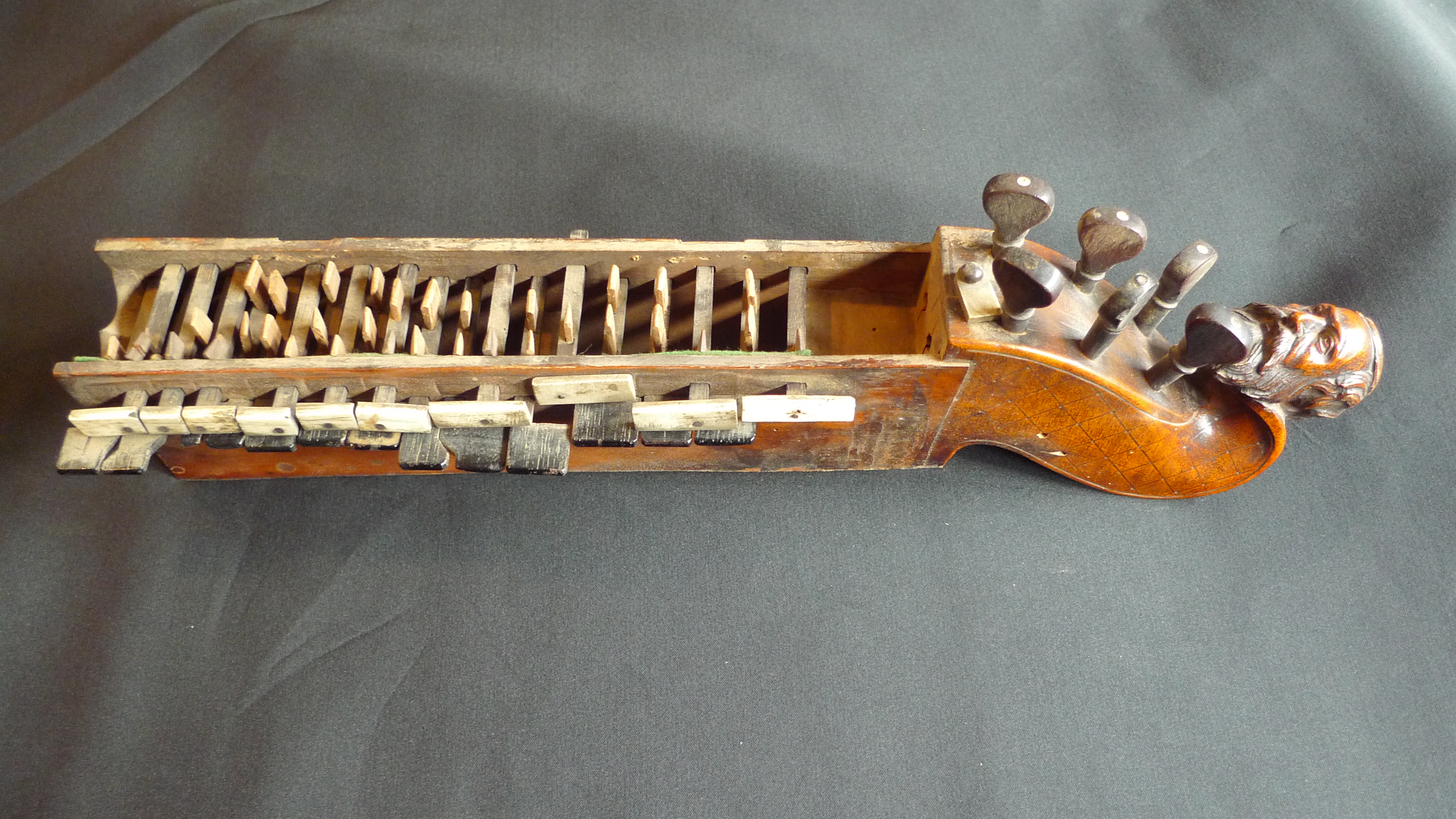 .
Hurdy Gurdy, French, branded and by Colson, Mirecourt, (for restoration). This is a near-complete original, which a long time ago suffered from a very poor repair. I believe it could be restored, I had intended to do it but no longer have the time. It is sold now 'as seen' , as I found it, ie dismantled, with most of the original parts, apart from the keyboard cover which is missing, but an easy part to reproduce. It has: the main body, guitar shaped, with one rib very badly damaged, which is the main problem. The soundboard is in 2 pieces, but complete, the bars there, the friction wheel present, in good condition, with original spindle and handle, and the keyboard is complete and mostly all original, and a lovely carved head, which is the best part. The photos show all of the items which are present, it is all there apart from the keyboard cover. Very hard to price, I have put a figure on it, but am open to any serious offers around £500.
Price: Asking £500, (any sensible offer to be considered,) packing free, carriage out charged at my cost price, will send anywhere.
To purchase any item, or request more information, please make contact via e mail, or call, details on Contact page.
Not all instruments we stock are listed on the site however- so if you do not find what you want, call and ask- we may well have it, or know where it can be sourced for you. We are always pleased to discuss and advise.
Opening times and all contact details, directions etc. on our 'Contact' page.